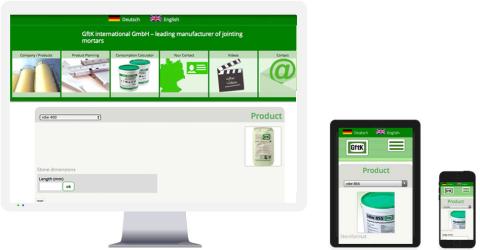 Let us calculate the consumption of our products for a construction project (without obligation). Depending on the stone format and joint dimensions, our consumption calculator will calculate the quantity of materials required.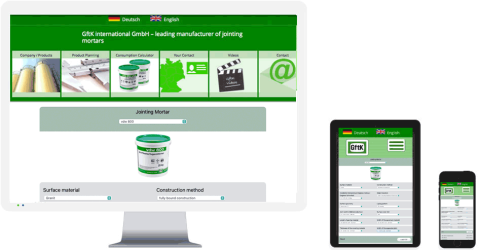 GftK expansion joint planning guide
The expansion joint planning aid enables you to determine reference points for the maximum area sizes or max. distances of expansion joints as well as for the dimensioning of expansion joints in paved and slabbed areas.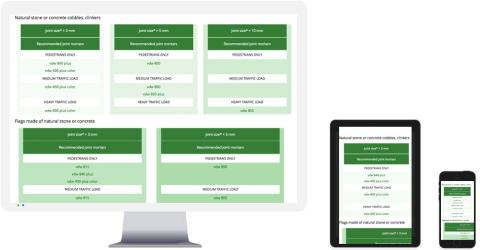 With our product planner, you can enter your construction situation - the type of load on the paving, flagstones or tiles, whether the base course is drainable or non-drainable, the format of the stones, the joint properties and the planned width of the joint.
With this information, the product planner calculates a non-binding product system recommendation specifically tailored to your construction project.