Paving Joint Mortar 1-component
for pedestrian areas
For the jointing of natural stone setts and concrete block paving, including paving slabs and brick paving etc. Suitable for pedestrian traffic only i.e. for garden patios, paths, domestic-entrance areas and terraces.
Supplied ready-to-use
Wet slurry application
Can be applied in light rain
Suitable for narrow joints from 3mm to 20mm
Paving surfaces remain almost free from residual binder, any that does remain will disappear with weathering
| Colors | Sample | Packaging | Article no. | Packaging | Article no. |
| --- | --- | --- | --- | --- | --- |
| natural | | 12,5 kg | 840302.812 | 25 kg | 840302.825 |
| stone grey | | 12,5 kg | 840303.812 | 25 kg | 840303.825 |
| basalt | | 12,5 kg | 840304.812 | 25 kg | 840304.825 |
| silver grey | | 12,5 kg | 840305.812 | 25 kg | 840305.825 |
Example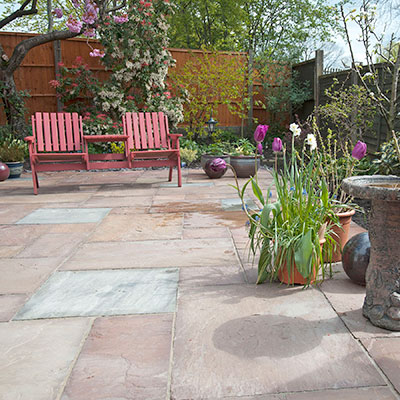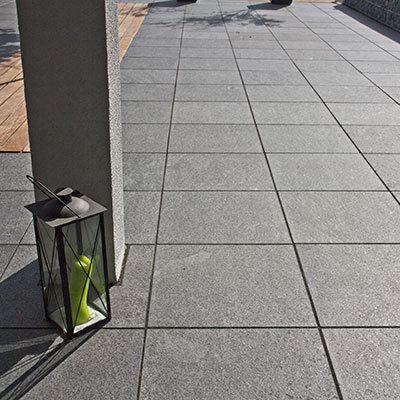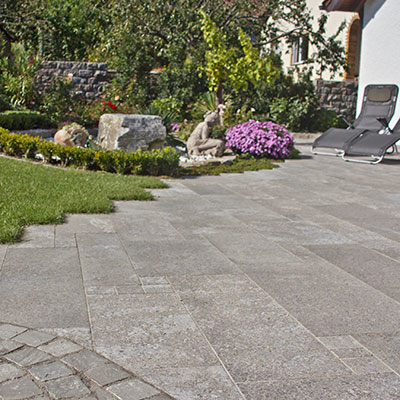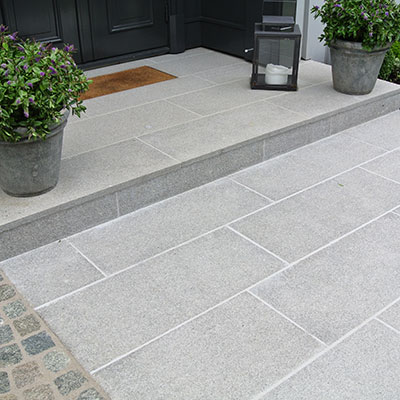 Application


ln comparison with other air-drying 1-component joint compounds, vdw 840plus 1K-jointing mortar stands out due to its higher strength and better strength correlation, plus its unique moisture tolerance that allows the option of "wet" slurry application, with greater retention of strength and other performance characteristics.
Preconditions:
Solid and permeable supporting structure, joint depth ≥ 30mm, joint width min. 3mm / max. 20mm, ambient and object temperature ≥ 5°C, max. 30°C.
Tools:
Knife, squeegee, coconut fibre brush and water hose with spray nozzle.
Test area:
On some stones, experinece has shown that the contact between vdw 840 plus 1K-Jointing mortar and the stone surface can make the stone appear darker, or to have a 'wet look'. In general the product should be tested first.
Preparation:
Clean the surface of the paving area to remove all dirt, cement, sand, or other materials.
Jointing:
Cut open the plastic bag. Fully saturate the pavement surface. Pour the mortar onto the wetted surface in small piles. Slurry into the joints using a soft water jet and a hard rubber squeegee. Clean any surplus mortar from the surface carefully using more water and a dampened coconut fibre brush. Be careful not to brush out the freshly applied mortar in the joints. Chamfers must be brushed free carefully, as performance cannot be guaranteed on these. A slight binder film might remain, depending on the kind of stone.
Anyway, please follow our detailed technical hints for the application of our products which are available free of charge. Subject to technical changes. When in doubt, please contact us. Our general conditions of sale apply.